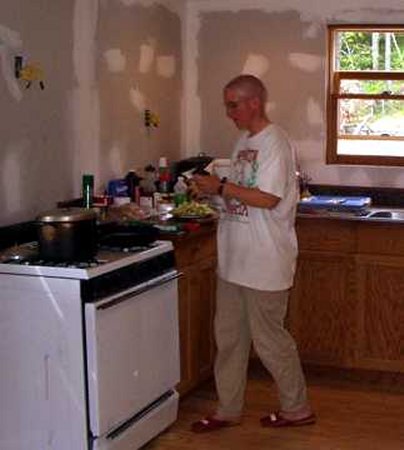 Nipponzan Myohoji Atlanta Dojo
Great Smoky Mountains Peace Pagoda
First Recorded Visit
June, 2003



Sister Denise, seen here preparing a delious pasta dish, is always a gracious host. While at the Peace Pagoda she and Patrick Liteky, who prepared the salmon filets, "forced" us to have dinner. It was a great time to catch up and we enjoyed their company greatly.