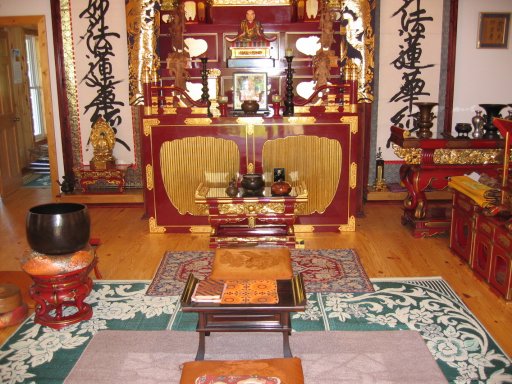 Nipponzan Myohoji Atlanta Dojo
Great Smoky Mountains Peace Pagoda
FootPrints For Peace , Runners Visit
August 7th, 2004



The spiritual beauty of a Peace Pagoda is felt every time you visit one. The physical beauty is very obvious in this case because of the location high up in the mountains. But the inside of the temple is also very spiritual and beautiful. Jim took this picture of the Temple Alter in all it's splendor and reverance.