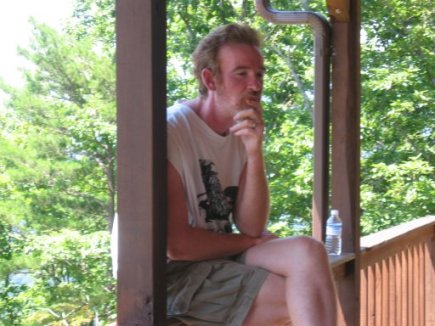 Nipponzan Myohoji Atlanta Dojo
Great Smoky Mountains Peace Pagoda
FootPrints For Peace, Runners Visit
August 7th, 2004



Jim Toren , co-founder of FootPrints For Peace, brought the runners for a visit to the Peace Pagoda during some down time between the Nuclear Free Future Run and the Action At Y12 . It looks like Jim is very deep in thought. The Peace Pagoda does that to a person. It makes you ponder how great it would be if the peoples of the whole world could somehow be instilled with the same spirit of peace that the Peace Pagoda instills within you when you are there.