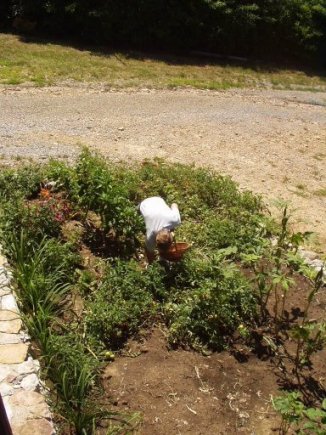 Nipponzan Myohoji Atlanta Dojo
Great Smoky Mountains Peace Pagoda
FootPrints For Peace, Runners Visit
August 7th, 2004



Larry wasn't the only one who liked the fresh mountain grown veggies! Terry Stagman was caught on film fetching a basketful for himself! Just kidding! Actually Terry brought them back to Knoxville and shared them with all of us at Ralph and Lissa's house where we were staying. Terry is very familiar with the Peace Pagoda having taken part in the ground breaking ceremony as well as helping at several work camps.