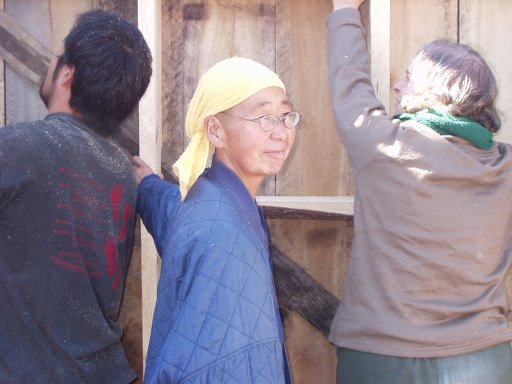 Nipponzan Myohoji Atlanta Dojo
Great Smoky Mountains Peace Pagoda
Workcamp, October 15th-17th, 2004



Jun San seems like she is everywhere! One day she's walking in Japan or India or Thailand and the next day she's in Newport Tennessee working on another Peace Pagoda. Jun San's Peace Pagoda is in Grafton New York and has been finished for some years now.