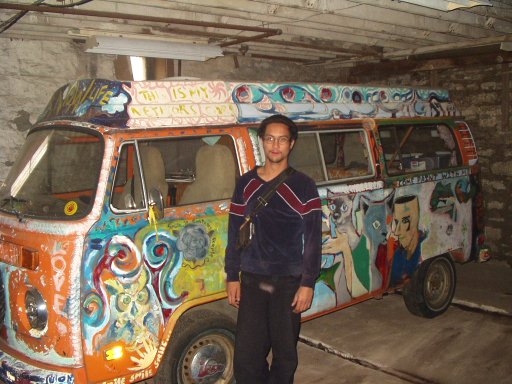 FootPrints For Peace
Y12 To The United Nations - 2005



Tyler Vega shown here with the Peace Bus during the repairs. Tyler had to visit the bus because it brought back some very pleasent memories. We hoped to have it in service for the Stop The Bombs International Peace Walk. It was resting in Jon Blickenstaff's barn.