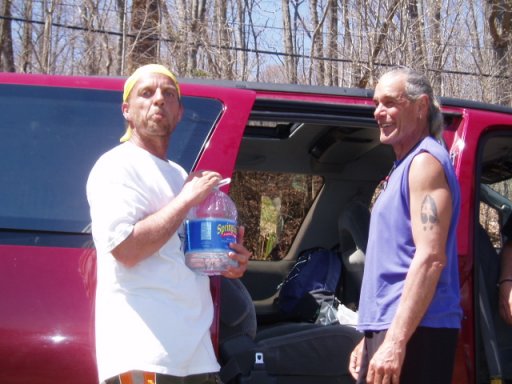 FootPrints For Peace
Y12 To The United Nations - 2005



Marcus Atkinson grabbing a drink on run day and Billie Ledger who looks to be kidding with Marcus. I wouldn't doubt it. When Jim told Billy he was going to walk a little Billy promptly stated, with a very serious look on his face, "Walk! - what do you mean walk! - this is a run ain't it? - you can't walk!"