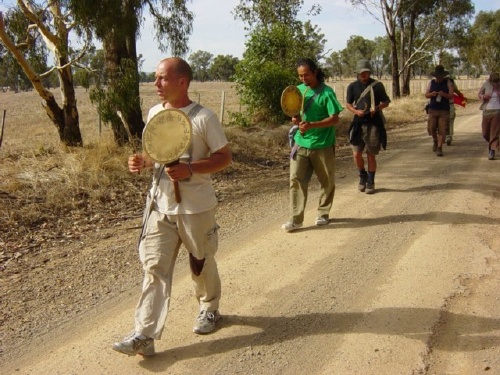 International Peace Pilgrimage
Roxby Downs, Australia
To Hiroshima Japan
2003-2004



Marcus Atkinson chanting the prayer and drumming. The heat, the dust, the thirst all take their toll but it somehow makes the prayers more intense. Austrailia is a beautiful country filled with many wonderous beauties but she can also be a harsh taskmaster when you are on foot in the outback.