Glossary
Mission Statement
Schedule
Itinerary
Other Information
Site Index
Photo Album
Latest Update
Participants
Home
Nothing organized was planned for this day. It was simply a gathering day for all the individuals and groups that were coming to town to take part in the walk.

Jim Toren, co-founder of FootPrints For Peace and the walk organizer, had arrived from Peace Hostel Amelia on the 10th.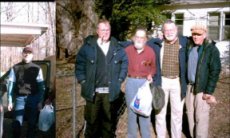 The main FootPrints contingent actually arrived in the early AM and spent the night at the Peace House in Oak Ridge. Most of us knew each other from participating in other non-violent actions so it was sort of a homecoming.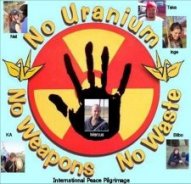 Next up is the guy that brought us all into this walk in the first place, Marcus Atkinson. Marcus, co-founder of the International Peace Pilgrimage had been in Knoxville for some time working on the organization of the walk. "K A" and Bilbo Taylor were with him. Inge Arnold, Nat, and Takashige Arai were all on the Selma walk with the Buddhists from the Atlanta Dojo.


Our gathering place was the headquarters of the Oak Ridge Environmental Peace Alliance. Also home to Ralph Hutchison and Lissa McLeod founders of OREPA. At least half of those present had been here often before most recently the summers Action At Y12 - 2004. There are too many people involved with OREPA to list here but you will meet quite a few of them as you read the story.



Nipponzan Myohoji is being represented by Jun San from the Grafton New York Peace Pagoda and Brother Utsumi and Sister Denise from the Atlanta Dojo. Jun San arrived from Grafton in the early evening accompanied by . Jason Laffer. Both Jun San and Jason had just returned from a Peace Walk in Japan and few weeks earlier. Brother Utsumi and Sister Denise are not due in until tomorrow.
Day 2
Food Not Bombs
Nuclear Time-Line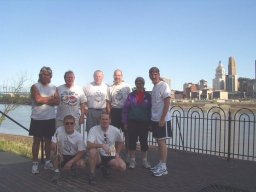 Echoes