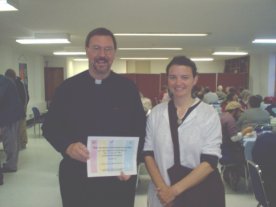 A Certificate Of Participation is given to all who contribute to this walk. It is given to show recogition to those who have helped and supported this walk in any manner what so ever. Peacemaker Meagen Kresge presented this Certificate to Steve Ridenhour, Pastor of the Holy Trinity Lutheran Church of Wytheville Virginia. We give thanks to Steve and all the folks from this Church who provided for us on this walk.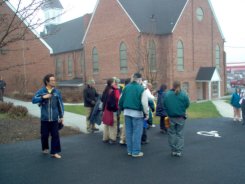 It is a tradition of Nippanzon Myohoji to give thanks and prayers for the places of shelter and for those who provide them on these walks. The walkers have assembled in front of the Holy Trinity Lutheran Church we stayed at overnight. Drumming and prayers are then given after which the walk will proceed to it's next destination.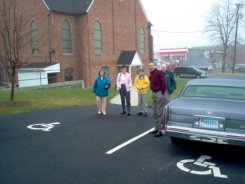 Just before we departed some of the church members wanted to take our picture so we took their picture taking our picture!