Glossary
Mission Statement
Schedule
Itinerary
Other Information
Index
Photo Album
Latest Update
Participants
Home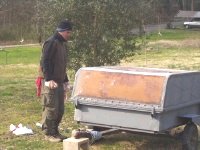 Hello Friends:

We completed our walking mission and now we are going to be working on the finish of the story on this web site. It has fallen behind because every Peacehq Steward was on the walk for the last four days and we are still recovering from this action.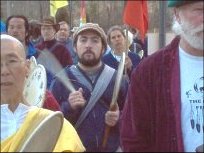 It will be a while until all the pictures and data have been organized and posted. If you can wait a few weeks until we get the basics finished the story itself will be completed.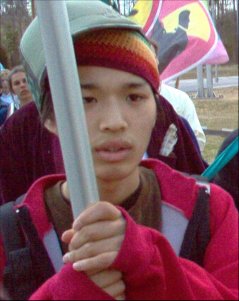 Our target date for this is June 16th. It will be another month before all the pictures are completed and added. Additionally we are receiving stories , post cards and emails daily so it will be a while before it is all over. So check back from time to time and check the index for the latest postings if you don't want to miss any new developments.